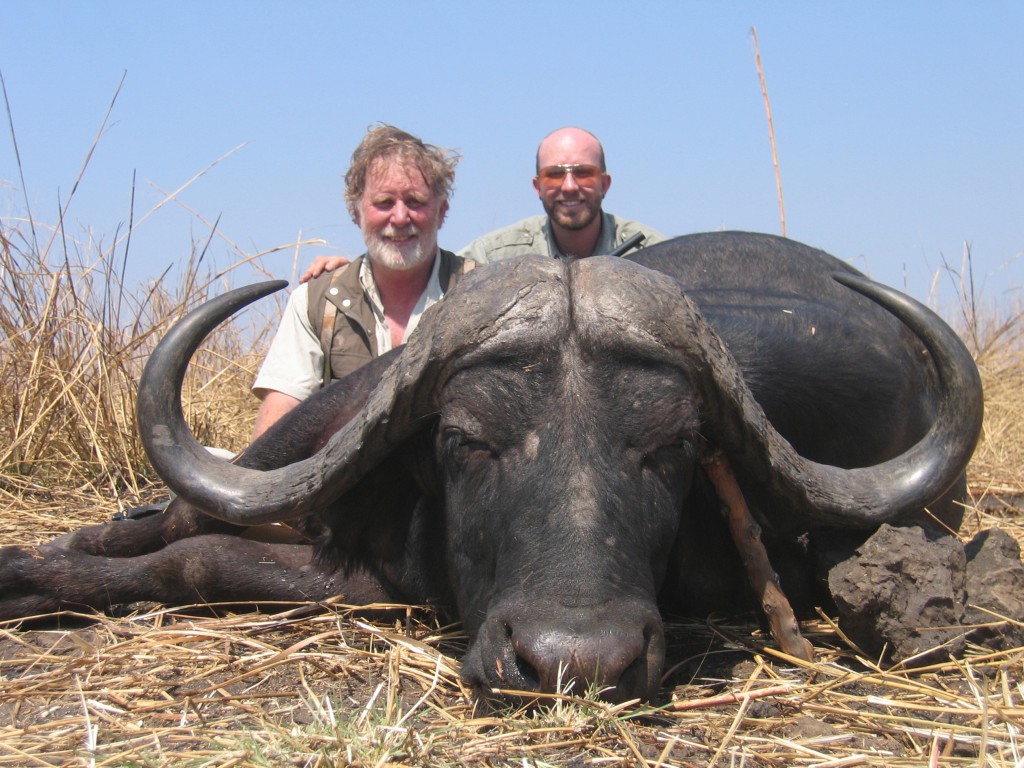 Here is something new since Zambia has re-opened to hunting… Zambia Buffalo/Plainsgame Safaris.
So today I'm sending info on the Buffalo/Plainsgame Safaris in Zambia. Please forgive the informal presentation as we are just now putting together an email brochure for them however all you have here today will provide you with the info you need in the meantime.
The owner and Professional Hunter of this operation is very well known and highly respected  in Zambia and Tanzania plus I know him personally and can vouch for his experience and professionalism. Buffalo numbers and trophy quality in these concessions are very good! If you're looking for that 40″ bull….this is a great choice to hunt for him. Three of us here at Safari Outfitters have been to Zambia including myself. Zambia is one of the very best places in Africa to hunt in truely wild country. At some point I plan to accompany a couple clients on their safari.
Accomodations are the typical safari bush camps. Very comfortable, great food and still the type of camp most look for on their African safari.  Hunting is May through November however for 2015 only they will start on July 1st.
10-Day Buffalo/Plainsgame Safari – $10,000 (1×1)
Concession Fee – $3,500
License & Permits – $750 (This includes the firearms permit).
Dip, Pack & Crating – $1,500
Total for above – $15,750
7-Day Buffalo/Plainsgame Safaris are also available at $7,000. Other fees remain the same. Seven out of the ten animals listed below can be taken on the 7 day safari.
Hunting can be offered one of three concessions. West Petauke, Mwanya and Chikwa. Reaching each concession is done in 3 different ways as well.
West Petauke – Ground transfer of 7 hours is $1,500 per vehicle, round trip. Air charter if preferred is approximately $4,500 round trip. Charter cost may be shared when possible.
Mwanya – There is a short inexpensive commerical flight from Lusaka to Mfuwe. The Mfuwe airport is then about 3 hours drive from the hunting camp.
Chikwa – Air charter only at approximately $6,000 round trip. Charter cost may be shared when possible.
Does not include Visa at $50 plus a $2.00 tax per round of ammo both payable upon arrival in Lusaka.
We can upgrade the 10 – Day Buffalo/Plainsgame to include Eland by making the Concession Fee $4,500 instead of $3,500. Sable and Roan are available and in good numbers and trophy quality however only available with an additional upgrade of number of days.
All game below can be taken on the 10 day safari. At times a client may be able to include an additional animal or two but will need to be confirmed by the safari company.
Trophy Fees:
Waterbuck (Common) – $1,200
Eland (with upgrade on 10 day) – $3,500
---
Gli interessati sono pregati di scrivere a: